McCormick Farmall Model M Tractor Weathervane - Handmade - Very High Quality
---
---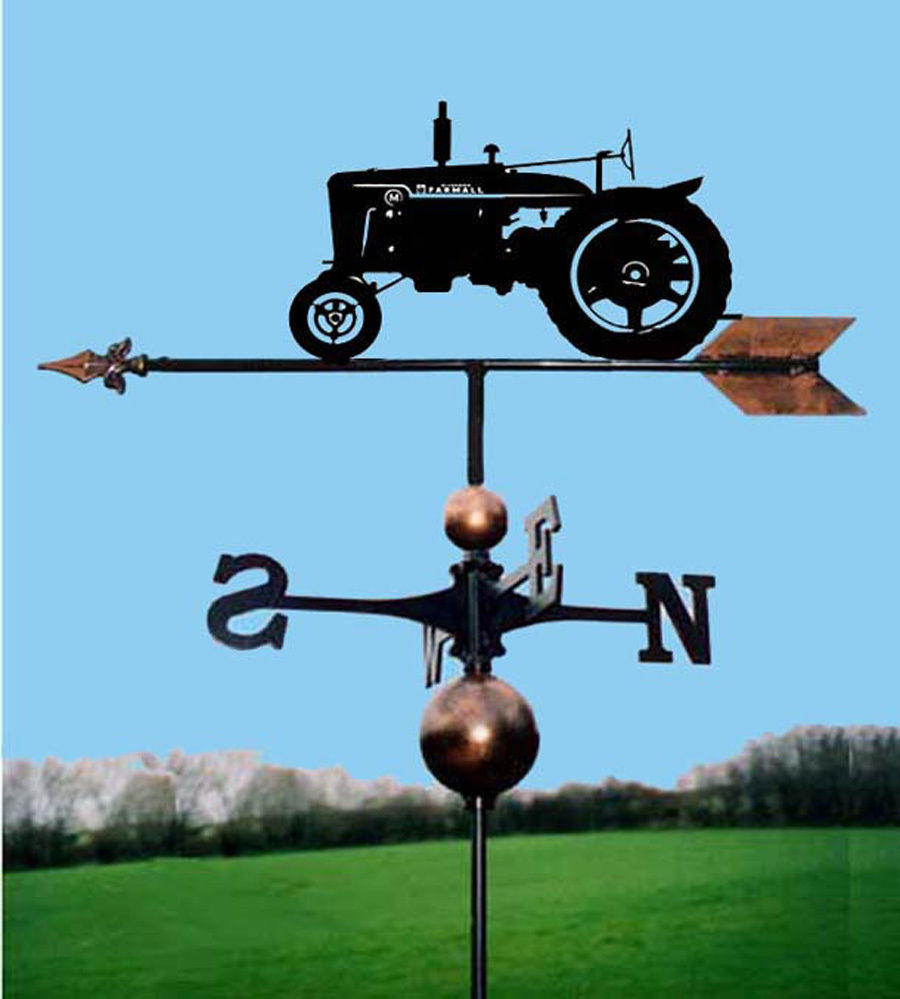 A beautifully created weathervane depicting a McCormick Farmall Model M Tractor. A design I call Ted's favourite.
Each Original Forgery weathervane is manufactured by hand, based around unique designs and are of the highest quality. This should not be confused with weathervanes as seen in the local garden centre.
The Tractor motif measures 35" from point to tail with the Tractor standing 10" tall. The motifs are water jet cut from 3mm steel plate and are very accurate in detail. The cardinal (NSEW) assembly measures 18" from North to South. The pointer assembly is individually balanced and acts upon a ball bearing to give very free movement.
The weathervane comes complete with a 3" off set gable end mounting but I am more than happy to provide a different mounting if required. When assembled the whole weathervane stands 46" tall!
Each weathervane is finished with an acid based etching primer, two coats of zinc phosphate & two coats of semi-gloss black paint. The spheres, point & tail flights are then highlighted with a copper patine to create a stunning weathervane.
Looking for something else? I have an extensive range of different designs. Please e.mail me with your requirements.
I am more than happy to send worldwide but carriage charges shown refer to England, Wales & southern Scotland.
Thanks for looking & good luck.
This item will be shipped via an overnight courier. This service would require a signature however and a contact telephone number.
Write a review